There's nothing more annoying than needing to use any device and seeing that the battery is almost gone.Worse is when you need to make an urgent call or access important information.
Luckily there are some accessories that serve to prolong the "life" of your device.

See some:
EasyAcc ($ 40)
This is for those who need to load more than one device at the same time: two tablets or three smartphones simultaneously.
According to the manufacturer, EasyAcc can withstand six to seven times the battery capacity of an iPhone 4 and two to four times the battery capacity of a Nexus 7.
This device uses Li-polymer battery, which lasts longer and is more stable than batteries that use Li-ion.
Mophie Juice PowerStation Pack ($ 60)
This model is the size of a 4-inch smartphone (only with a much larger thickness).
It is expensive, but this has a justification: it comes with a metal frame wrapped around rubber, which makes it more resilient.
It works through a USB connection.It is compatible with most smartphones and tablets (iPhones, iPads, Samsungs, etc).
ReVIVE Solar External Battery Pack ($ 30)
According to howsmb, it's an external solar battery that's attached to the mini or micro USB ports of smartphones and tablets.

Compatible devices
>> Motorola Droid RAZR MAXX HD, RAZR HD, RAZR M, Bionic, Pro, X2/Atrix HD, 2/Photon Q/Milestone/Backflip/CLIQ 2, XT/Defy
>> HTC One X, S, V/EVO 4G, 3D/Rezound/Shift 4G/Thunderbolt/Arrive /Inspire/Surround/Freestyle/7 Pro/Hero/HD2/Desire S/Incredible S
>> Samsung Galaxy S III, S II/Galaxy Nexus 4G, Note 2, Note 1/Bea/Skyrocket/Blaze/Infuse 4G/Indulge/Captivate/Fascinate/Vibrant/Prevail/Ace/Epic Touch 4G/Transform/Focus/Continuum
>> Sony Xperia S, P, U, ion, single
>> Nokia Lumia 920, 820, 710/808 PureView/Asha 305, 311
>> LG:Optimus G, Elite, 4X/Lucid/Xpression/Quantum
>> Barnes & Noble Nook/Nook Color (OEM Cable required)
>> Apple iPhone 5, 4S, 4, 3GS, 3G/iPod Classic, Touch, Shuffle, Nano, Mini (OEM Cable required)
Anker Astro ($ 30)
The differential of this battery is its size and its carrying capacity.
According to the manufacturer, the Anker Astro stores double the capacity of a battery of a "common" smartphone.
There are 3 connectors for most devices and 2 extension cables (70cm and 15cm).

Compatible devices
>> Apple:iPhone 5, iPad mini (with original Apple Lightning/USB cable)
>> iPhone 4S, 4, 3GS/iPod/iPad, iPad 2
>> HTC:One X, S, V/Sensation, Sensation XE XL/EVO 4G/Radar 4G/Inspire 4G/Vivid 4G/Wildfire S/ThunderBolt/Incredible 2 S/Rezound/Desire X, C, V, HD, S Z
>> Samsung:Galaxy S4, S3, S2/Galaxy Note 2/Galaxy S2 I9100/Galaxy S I9000/Verizon Galaxy S3 I535 / AT & T Galaxy S3 I747 / Sprint Galaxy S3 L710/T-Mobile Galaxy S3 T999/T-Mobile Galaxy S2 T989/AT & T Galaxy S2 I777/AT & T Galaxy S2 Skyrocket SGH-I727/Galaxy Nexus/Galaxy Note/Focus S/Infuse
>> Motorola:Droid Razr, Bionic/Atrix 2/Triumph
>> LG:Nexus 4, Optimus 4X, 2X, V, S, T, 3D, 7
>> Nokia:Lumia 900 710 800/N8/N9
>> Blackberry Torch Curve 9900 9360 9320/Sony Ericsson Xperia Arc S, X10/PSP/MP3 MP4 MP5/GoPro/Amazon Kindle, Kindle Fire
Anker Astro Mini ($ 22)
He is smaller and does not deliver the same energy as his older brother.
But in compensation, it is lighter, more compact and costs less.
It has an aluminum structure and 2 LED indicators for load level.
>> Apple:iPhone 5 4s 4 3g, iPad Mini, iPod Touch (with original Apple Lightning/USB cable)
>> Samsung:Samsung Galaxy S4 S3 S2 S/Galaxy Note 2/Galaxy Nexus/Ace/Focus/Grand/Reverb/Express/Infuse
>> HTC:One X, S, V/Sensation XE XL/Droid DNA/First/ThunderBolt/EVO 4G 3D/Radar 4G/Inspire 4G/Vivid 4G/Wildfire S/Incredible 2 S/Rezound/Desire/Windows Phone 8X
>> Amazon:Kindle
>> Nokia:Lumia 920, 720, 620, 520
>> Sony:Sony Xperia J/Sony Xperia Z/Sony Xperia P/X1/X10/X8/Arc/Neo/Play/Mini
>> Blackberry:Blackberry Z10 Q10/Curve/Bold/Tour/Touch/Storm
>> Motorola:Droid Razr Maxx Bionic/Triumph/Atrix/Milestone
>> LG:Nexus 4, Encore/Optimus 4X, 2X, V, S, T, 3D, 7, G Pro, L9/Motion 4G/Lucid 2/Spectrum 2/Touch/Cosmos
Gallery
8 External Battery Packs to Charge Your Phone on the Go
Source: mashable.com
How to connect Action Camera Eken H9 with Smartphone …
Source: www.youtube.com
How to connect your GoPro hero 5 or 6 to your smartphone …
Source: www.youtube.com
iPhone Batteries: 5 Gadgets To Keep Your Smartphone …
Source: time.com
5 Wireless Motion Sensors w/ iOS Support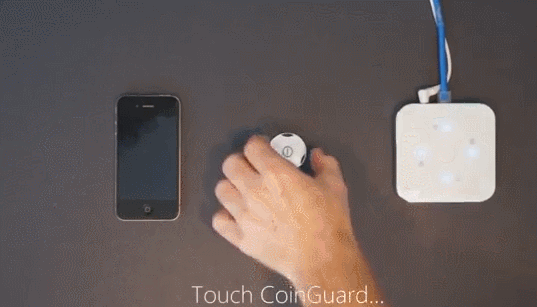 Source: www.iphoneness.com
5 tips on how to effectively charge your phone
Source: theapopkavoice.com
Connect your Android SmartPhone/Tablet to any LED TV (Urdu …
Source: www.youtube.com
Our Top 5 Tech Picks for Summer
Source: www.robertdyas.co.uk
Extend the battery life of your smartphone with these easy …
Source: blog.bell.ca
Fix Android Obtaining WiFi Address, Cant Connect to …
Source: www.youtube.com
KUMA 4G MOBILE POCKET WIFI KIT WITH ANTENNA
Source: www.midlandchandlers.co.uk
10 Tricks to Save Battery Life on Android phones and Tablets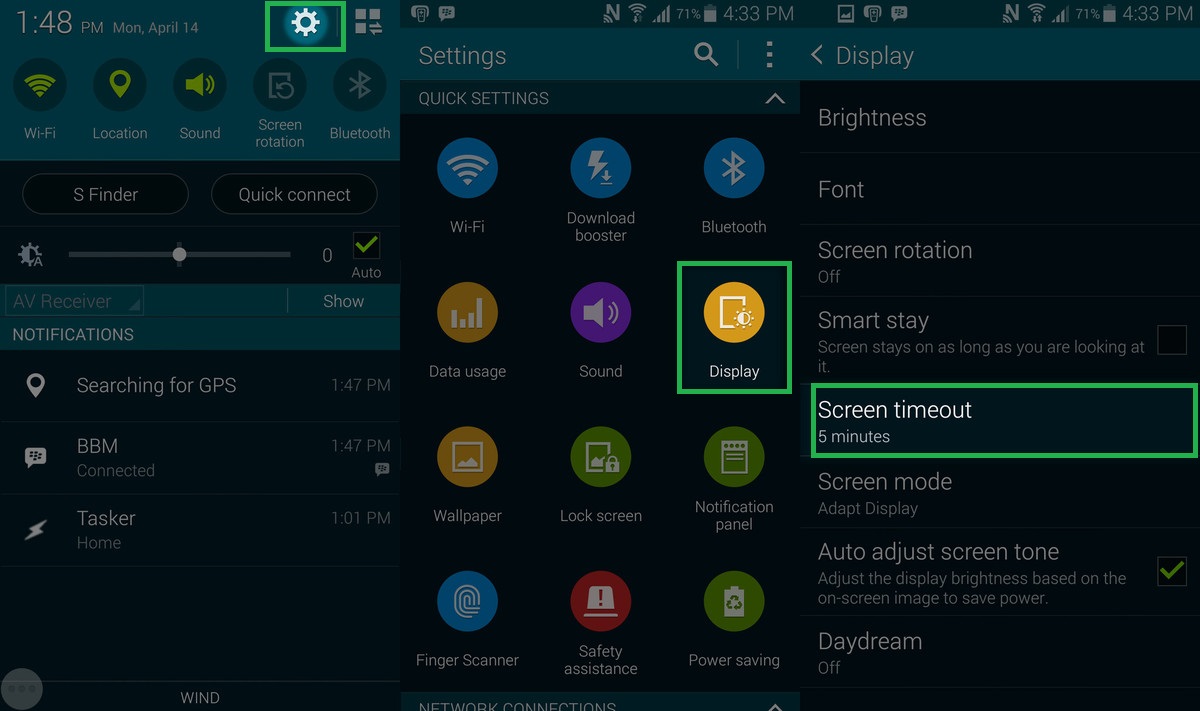 Source: techindroid.com
How To: Get custom battery alerts on your phone [iOS …
Source: www.pocketmeta.com
STMicroelectronics Saves Your 4G Signal
Source: www.allaboutcircuits.com
Alcatel Mobile
Source: eu.alcatelmobile.com
Motorola MBP853CONNECT WiFi HD Video Baby Monitor …
Source: www.motorolastore.com
Amazon deal: This top-rated smartphone charger is 70% off …
Source: bgr.com
Portable Lipstick-Sized Power Booster for Smartphones …
Source: worldofnovelty.com
Ten battery packs to keep your smartphone topped up 10 …
Source: www.zdnet.com
Dual Battery Monitoring System/Gauge using your phone …
Source: www.saledlighting.com