Are you curious about the chocolate diet? But is diet really all it claims to be?
For a few months it was a diet sensation. It has made headlines from magazines and newspapers and made the delights of chocoholics from around the world. The principle was simple and delicious. The chocolate diet consisted of – nothing more, nothing less – include chocolate in your daily diet. Yes, you read well. Everything indicated that if had found the magic formula for an effective diet and that not only did not require sacrifices still involved chocolate. More perfect impossible, right? But the bad news recently arrived. After all the chocolate diet was not what it appeared to be. 
THE MIRACLE OF CHOCOLATE DIET
It is not always easy to follow (and complete) a diet. The restrictive regimes, the drastic cuts … anyway, a headache for those who want to lose weight, but likes to eat. That's why when the chocolate diet came on everything seemed to finally have a solution. This "sweet diet" stated that consuming one tablet of chocolate per day significantly increased the chance of losing weight.
Sounds easy, right? But…
THE CHOCOLATE DIET IS FAKE!
"Slim with chocolate , " "scientists say eating chocolate helps to lose weight," or "chocolate accelerates weight loss . " These are just a few of the examples that titles that could be read during this year (in some of the main world newspapers) and that seemed like the realization of the dream of many people (even many) around the world.
The study was even published in the prestigious International Archives of Medicine magazine and its (alleged) authors argued that a diet low in carbohydrates and one tablet of chocolate per day not only helped to lose weight but also contributed to the general well-being of the people who followed this diet. So far so good, everything was an invention, or rather an alert.
The revelation is made by the author of the study, John Bohannon, who claimed to be director of the Institute of Diet and Health. It turns out that John Bohannon is a journalist and this miraculously tolerant diet served only to call attention to what they call the " science-less diet industry .  "
After being contacted by a German journalist who was producing a documentary on the "dubious scientific diets industry,"  John Bohannon joined a doctor and a statistician and created, published and disseminated the study on diet of chocolate in order to prove how – thanks to the fad of diets – it is easy to occupy the main headlines and lead millions of people to follow various types of diets, even if they have no scientific confirmation or value. The study counted on only 15 volunteers (recruited via Facebook), an insignificant number from the scientific point of view.
In the text published on io9.com , John Bohannon explains in detail how everything was processed and alerted to how easily this type of information is replicated in the media.
THE BENEFITS OF CHOCOLATE
Still, it should be noted that chocolate is not an enemy that should be avoided at all costs. Fattening yes, if it is consumed in excess. But if you eat moderately it has several benefits to your health. Remember that chocolate contains cocoa which has several beneficial properties for the body. As an example, know that chocolate not only prevents cardiovascular diseases , but also has antioxidant and anti-inflammatory properties and helps regulate cholesterol levels or controls blood pressure. Not to mention that it is a good aphrodisiac .
All to say: yes, unfortunately the chocolate diet is not real, but that does not mean that chocolate should be excluded from its diet. Also because there are other diets that contemplate consuming a small portion of dark chocolate in your diet.
Either way, be careful and be well informed about your future diets. It is best to ask a dietitian for help and follow a diet that fits your needs.
Gallery
INFOGRAPHIC: "Dark Chocolate: The Sweet Truth" #health # …
Source: www.pinterest.com
Munchies Alert: Chocolate-Covered Potato Chips
Source: blog.sfgate.com
Chocolate By Jessica Spence.
Source: slideplayer.com
Dark Chocolate: Heart-Healthy Benefits
Source: www.webmd.com
Top 25+ best Chocolate quotes ideas on Pinterest
Source: www.pinterest.com
The Truth About Banning Chocolate Milk In Schools
Source: www.fooducate.com
147 best Nutrition images on Pinterest
Source: www.pinterest.com
US Supreme Court: "Lawsuit Against Nestle, ADM, Cargill by …
Source: www.opensourcetruth.com
Dark Chocolate Daily Food Benefits Health Now
Source: www.healthcarextras.com
RAW chocolate cake! The raw truth about birthday cakes …
Source: www.pinterest.com
#thehealthranger live the best life. #diet #orgtanic # …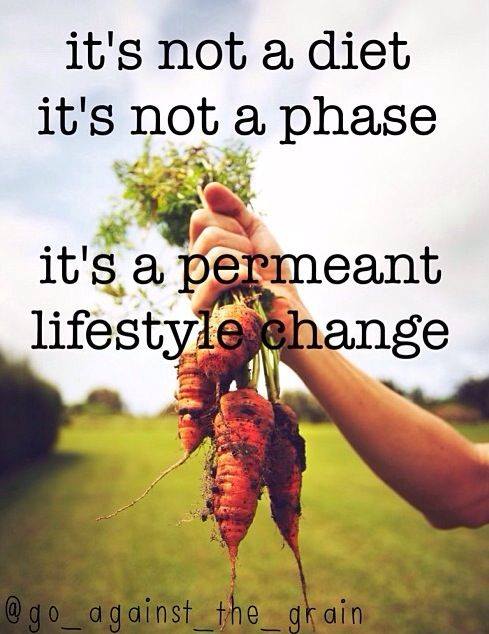 Source: www.scoopnest.com
The Bitter Truth About Sugar
Source: thebeautyreel.com
21 Day Fix Meal Plan
Source: wickedhungryrunner.wordpress.com
Myths and Facts about Chocolate (Infographic)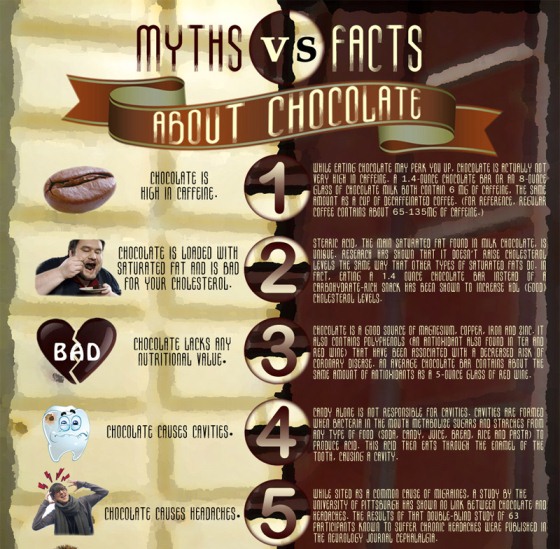 Source: www.infographicszone.com
The Real Truth About Chocolate
Source: womenshappylife.com
The Truth is out: Quotes about Chocolate We Can All Relate …
Source: funny.allwomenstalk.com
97 best Allergy alert / safe food images on Pinterest …
Source: www.pinterest.com
Bittersweet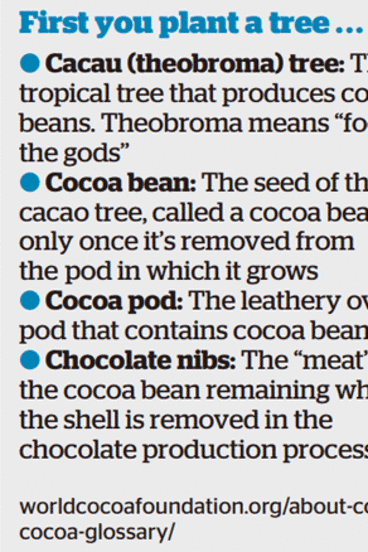 Source: www.smh.com.au
Recall of All Slim-Fast Canned Drinks
Source: www.cbsnews.com
Low Glycemic Foods Diet: Researched Tips and Truth
Source: lowglycemic-foods.com